"We spend so much of our lives in boxes," says Alexis Borsboom, owner of this cottage nestled among the trees on Mayne Island, BC.
The unique shape is just one reason she and her husband moved in. The rest of the story lies inside its walls – and begins with the walls themselves.
That's because they're made from cob: a combination of clay, sand and straw that's mixed with water and then sculpted by hand. The couple fell in love after meeting in a cob-building workshop; later, they purchased the home and built a life constructing cob structures together.
With soft edges throughout and a wooden staircase, the interior of their home seems like something out of a dream – but subtle nods to 70s decor make it feel familiar.
Cob is a little like adobe. But unlike adobe, which is formed into bricks and hardened before building, cob structures are sculpted while the mixture is still wet.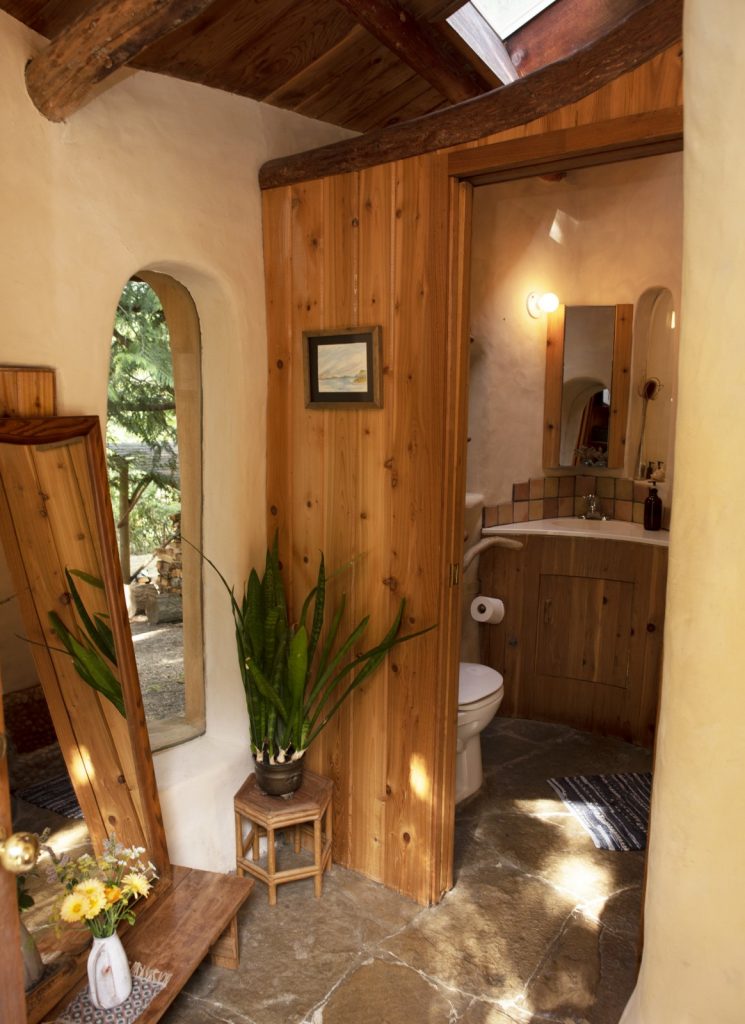 Working with raw earth means there's not much need for loud equipment on a cob site. And because most of the necessary materials can be gathered from the surrounding area, constructing a cob has very little ecological impact.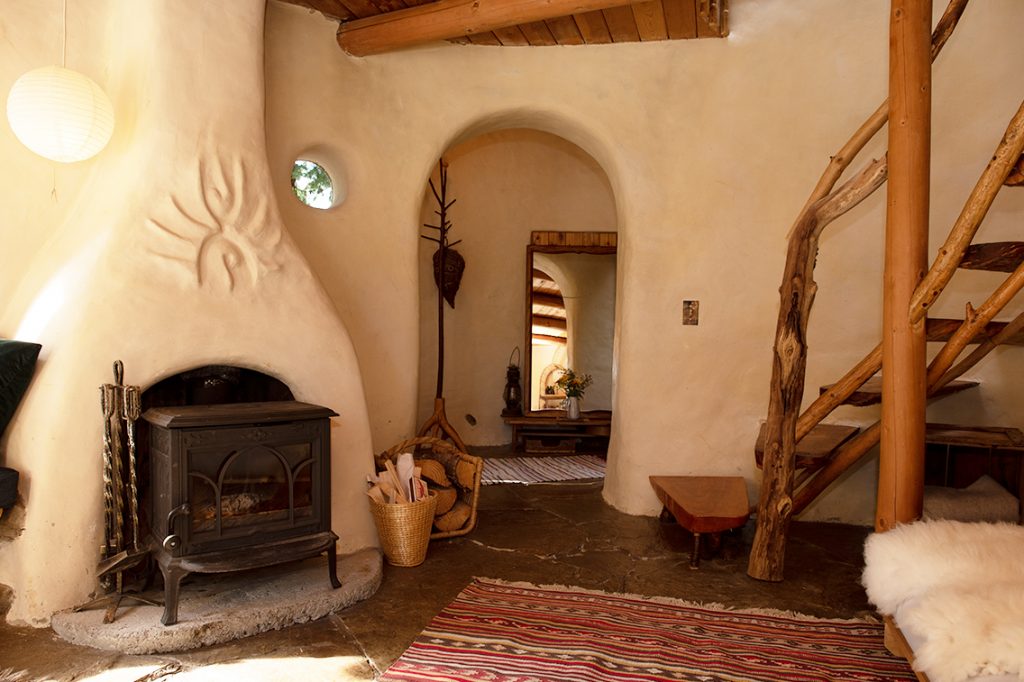 This construction style also informs the natural, organic shapes you'll find throughout a cob home, like arched doorways and a space perfectly sized to fit the wood-burning stove.
The kitchen, which sits just off the living area, is a cozy space with enough room for the essentials – plus a breakfast nook for enjoying a morning cup.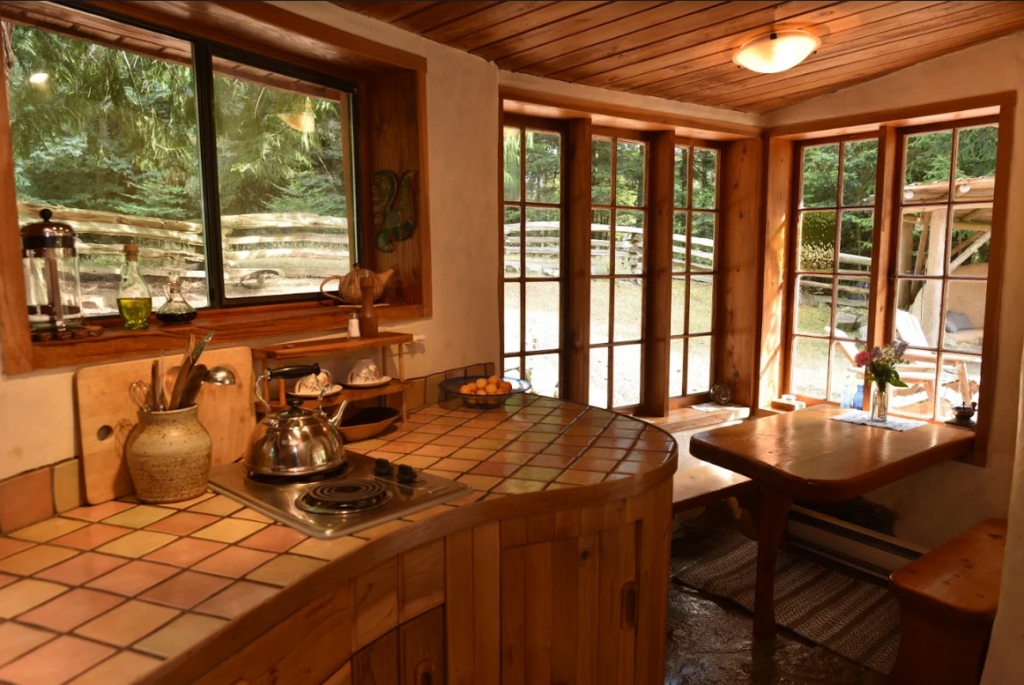 Upstairs, a gently sloping ceiling gives the bedroom and workspace a uniquely homey vibe. And just above that ceiling sits a wide, undulating roof. It's crucial – it protects the home from wind and rain. With a strong foundation and the right roof, a cob-style home can last forever. But "if it's left out in the elements, it will turn back into dirt within a year," Borsboom says.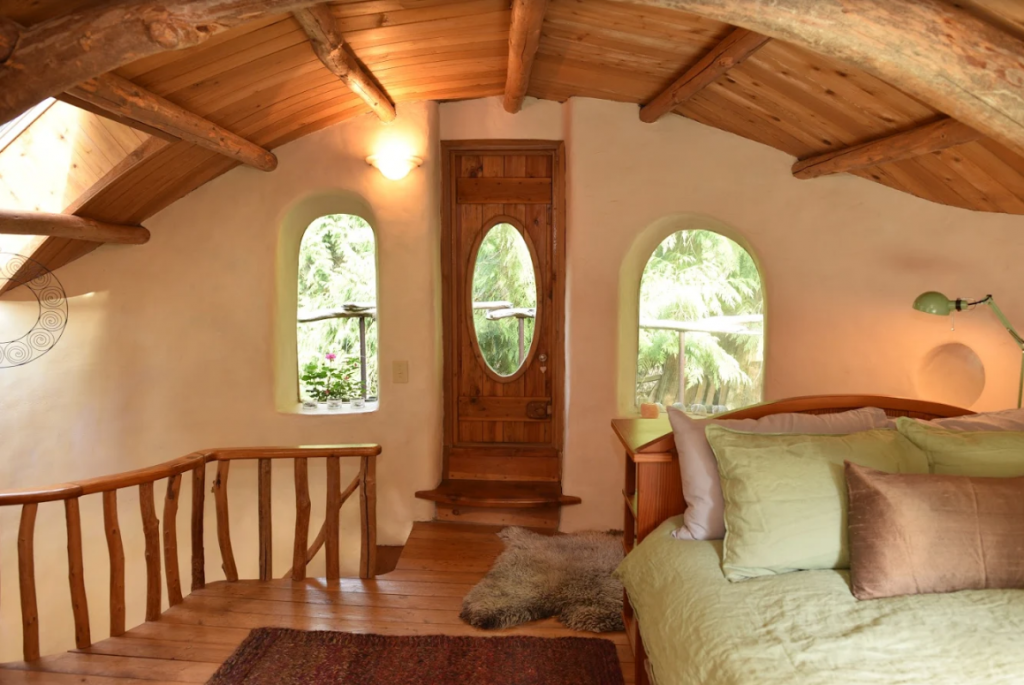 The door on the second story leads out to a small deck that's perfect for catching the magical sunsets off Canada's western coast.
Alexis describes cob-style homes as a "gentle and beautiful way to live." We couldn't agree more.
Related: 
THIS POST WAS ORIGINALLY PUBLISHED HERE.